A few weeks ago, I was thinking about modelling the brig from Voyager. We see a fair bit of the brig in the episode "Thirty Days" where Tom Paris is confined to the brig as the result of disobeying the Captain's orders.
This image appeared in an official Trek fan publication: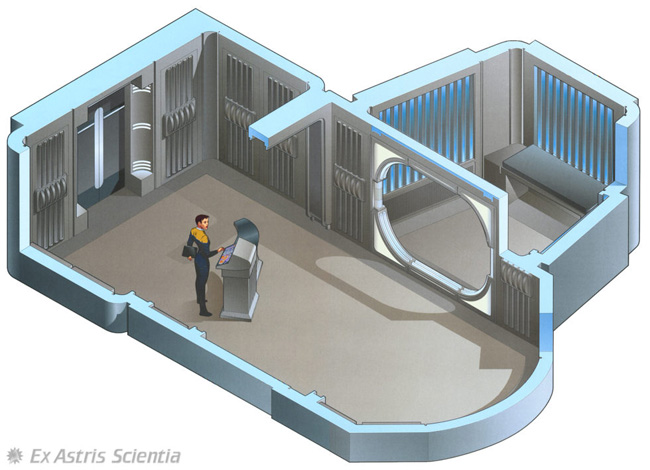 (Paramount authorized an official Trek magazine in the nineties — it often included these kinds isometric-style set interiors and folks have copied, reused and remixed them ever since).
There's a bunch of stuff I don't like about the Voyager brig set. First, there seems like a lot of wasted space dedicated to an area that probably isn't commonly used. Despite how much space it takes, it always struck me as odd that there was only one cell. And, lastly, I find the idea that Trek ships have stations (like the brig guard station) where people are expected to stand all day long a bit unfriendly. People need to sit down.
Read more