I think I want to post more of my art. Both because it gives me a firm reason to get more stuff into a state that feels approximately finished, and because I believe that putting art into the world is a good thing. I just need to get over the fact that sometimes I spend time on art that's nerdy and fanfiction-y.
Here's a piece that I finished recently. I drew it as part of a Star Trek table-top RPG that I'm currently playing in. Four of our characters went off in a shuttle to investigate stuff in a nearby planetary system.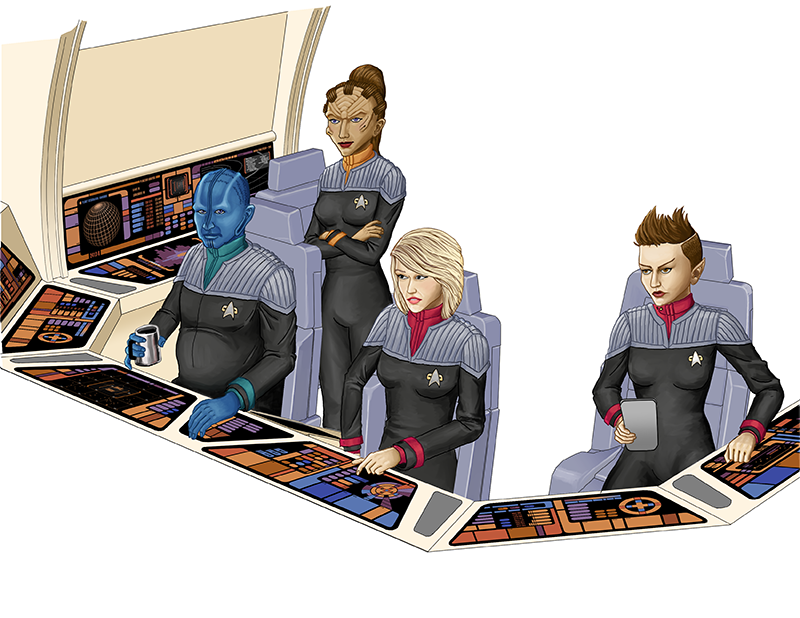 I tend to nerd hard on some of the details. Our heroes are flying off in an Argo-type shuttle (seen in Star Trek: Nemesis, possibly the least-loved TNG film). We've never seen the inside of the Argo, but I speculated that it looked a lot like the Danube-class runabout (the runabout set was redressed as the Type-11 shuttle for Star Trek: Insurrection).
So that lets me use reference like so: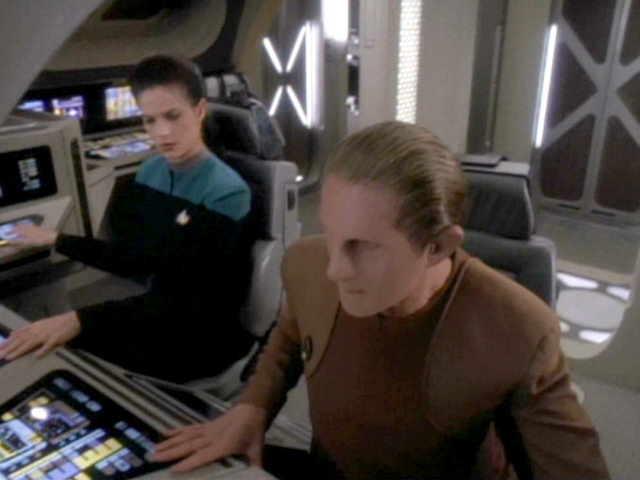 Read more