This year, I'm just gonna embrace the fact that TV is now so much better than most movies, and I'm gonna lead with that.
Here are my top five TV series of 2017: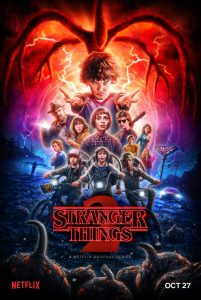 Number five: Stranger Things 2. The kids are back on their bikes and the upside down is still dangerous. Eleven has evolved from "pretty" to "bitchin'" and Steve turns out to be a pretty good baby sitter. The show was still fun, immersive, and creepy. I liked that we got to see more of the world, I liked how Eleven has tapped in to the Phoenix force, and I liked the evolution of many of the characters. Just about the only thing I didn't like was Eleven's jealous shunning of Max. A solid, fun show.