Today is Blender Day. Version 2.82 should be released later today.
I'm pretty much a noob with Blender, but I decided a while back to switch from SketchUp to Blender for various reasons. I've grown some pretty good SketchUp experience, so it's sad to fumble around with basic stuff again.
One of the earliest things I modelled in SketchUp was a table from Voyager. I chose it because it was mostly simple but had a few complicated bits. I was also lucky to find a good photo of one of the real props (which included some dimensions).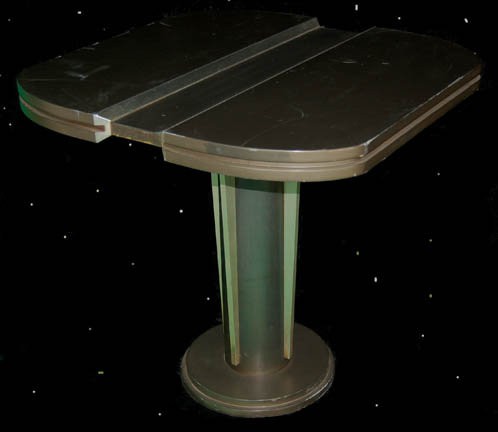 Read more